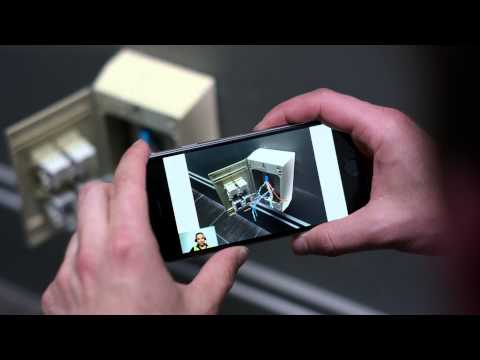 Give Field Service Agents Important Information at Their Fingertips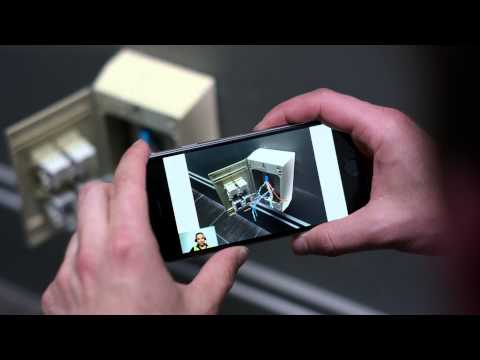 When field technicians head out on a service call, don't send them out with little access to vital resources in your organization. Instead give them the ability to leverage the expertise of anyone in your organization and access to critical information at their fingertips.
With SightCall Visual Support, field service agents can initiate conversations with Subject Matter Experts when additional support or assistance is needed. Instead of having to explain a complex problem with a simple phone call, SightCall offers field techs the ability to show agents exactly what the problem is, increasing understanding and allowing valuable time to be spent solving the issue. This decrease in time to resolution allows field techs to get to more issues in a day.
All of this adds up to more customers getting problems solved and higher overall satisfaction.
An Integrated Experience
The SightCall experience can be easily integrated into internal field support applications and act as a seamless collaboration tool. Experts can simultaneously have video calls and access documents or information directly within your existing agent console. There is no need to replace your existing CRM or call center environment, saving precious time, money and resources.
Experts can see a problem to guide field agents to a solution directly within existing console or CRM.

Include multiple in-house subject matter experts on a call to come to solutions faster.
Explain by Showing
Field technicians can show the problem as they see it and experts have the ability to share documents or manuals with agents in real time on any device. It's hard to describe every detail with a simple call. SightCall allows field techs to show a problem, eliminating potential mis-communication and drastically reducing the possibility for errors.
Use drawing and annotation tools to direct field agents to the solution.

Pause live video, take snapshots and save images to discuss issues and access for future use.
Why Use SightCall? The Numbers Don't Lie!
IMPROVE SATISFACTION
See a 15% lift in customer satisfaction when service technicians are able to fix the problem more quickly with the help of subject matter experts.

REDUCE COSTS
Experience a 14% reduction in costs when field agents solve issues faster and with fewer return trips to the site.
INCREASE FIRST-TIME FIX RATE
Fix 35% more of field issues on the first try and reduce wasted time of your technicians by putting experts one click away.
REDUCE REPAIR TIME
Time to solve an issue decreases by 19% with service information and data accessible at any time from anywhere on any device.
Field Service Features
SightCall offers a number of features to choose from so you can tailor the support experience to match your business. Provide experts and agents the tools needed to successfully resolve an issue while leaving any unnecessary features on the sidelines.

Choose from options such as one-way or two-way video, back camera functionality, drawing and annotations, screen-sharing capabilities and more. Adapt to your agents' desires to deliver a better experience.

Increase Understanding with Communications in Context
Some situations and problems are too complex to try to explain with a simple phone call. By allowing agents to show experts the problem exactly as they see it, agents can add context to communications.
Conversely, experts can share their screens with agents in order to walk through documentation and guide agents to a solution faster than ever before.
Giving agents and experts the ability to see issues cuts resolution time in half, saving your company money and freeing up expert time to solve more issues.
Field Service Customer Support Use Cases
As technology continues to have a larger presence in all aspects of business, no industry is immune. As new products, services, and technology becomes available, it is often as simple as adapt or be left [...]
If you are responsible for bringing Internet-of-Things products to market, you have probably considered how your product will connect to Smart Services. And as you consider the opportunity to offer Smart Services, you have imagined a steady stream [...]